The main idea of taking a wedding video is to capture the treasured memory of beginning life with your soul mate.  It is a reminder of the good time you had with your bride or groom, family and friends. One thing you should remember is,  quality will give you the pleasure of viewing the coverage over and over again.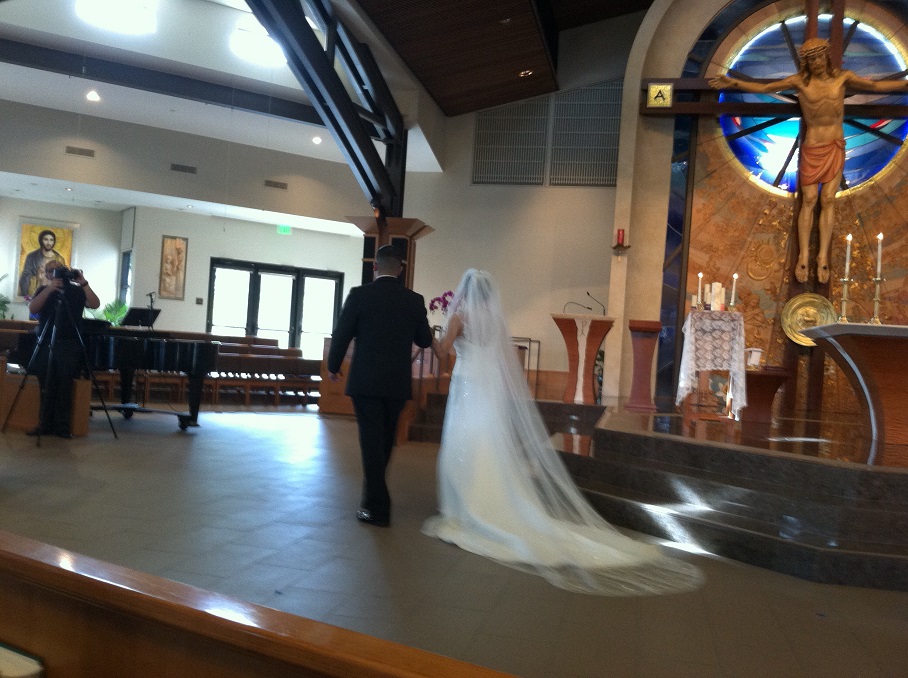 Quality
With latest technology advancements in wedding videography, they are now recorded, edited and delivered in a digital way. This has greatly created an improvement in the image and sound quality. To get a production of the highest quality, adequate lighting should be used. However, too much light will make people uncomfortable and thus end up covering their eyes and it is normally restricted in most of the churches or venues. The videographer should have skills and expertise in handling the light issue.
And who would like to watch a coverage that has poor sound production? Definitely, not even you. A wireless microphone with multiple channel selections can be used to generate quality audible sound.
The venue and lighting
To achieve the best quality, a research on the venue should be conducted. The photographer should visit the church, the reception and the dance area upfront so as to analyze how much lighting is required. This will also help him to locate the interesting angles.
A professional videographer should avoid being obtrusive. This is a day of enjoyment and fulfillment and therefore when he is moving around to capture special moments it should be done in an orderly manner. This will help to avoid making other sounds that will draw the attention of the people and thus taking their eyes off the couple and the target event.
The guy working behind the camera should remain professional throughout the entire event and ensure that no essential part of the couple and the happenings is left out. Restrictions should be checked out. Some churches or other wedding venues have laid out limitations on where the cameraman is allowed to stand.
If these limitations are known beforehand, then he will be able to come up with best strategies when choosing the best angle for coverage. To capture the best footage, he should have access to the latest equipment.
Having a hobby is one thing and having the skills and knowledge is another. Your choice  should be someone who besides loving what he does, and also possess the necessary skills that are required.