Walk in closets can be a fantastic inclusion in any home. However, some people allow them to turn into nightmares and are afraid of using them. There are different ways through which you can ensure you get the best out of them and ensuring they are well arranged and clean.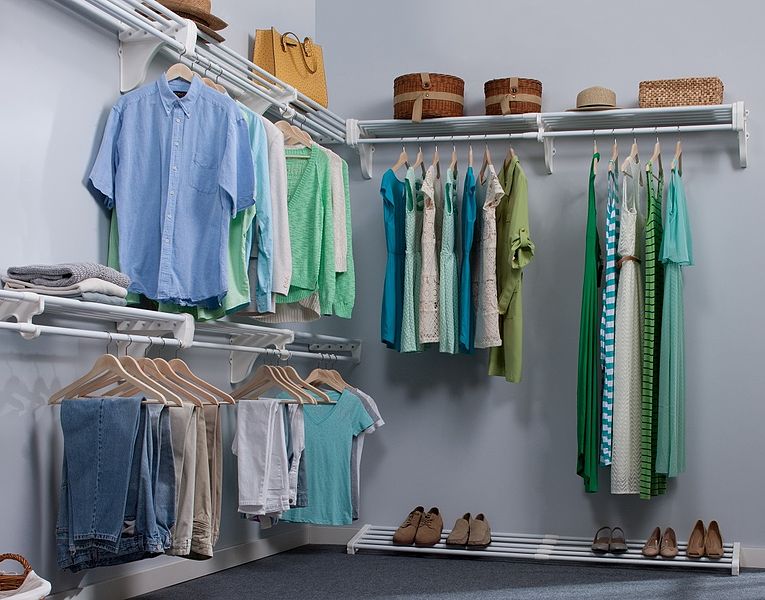 Closet organization system is very helpful, but it is also possible to create a home based storage system. When using this facility you need to find out what is necessary to be store in that place. To ensure that the storage remains in good shape the following basic steps will help you to achieve that goal.
Emptying them
Many people try to avoid this step. However, it is a crucial step in ensuring that the closet is organized. Remove everything and start the arranging process. You will have three piles. One pile with what needs to be in the closet, another to throw away, and another with items belonging to another place in the house. This process helps you to ensure that everything is place on its rightful place it also help in saving time and avoiding confusion. Having an organized closet says a lot about your personality.
Sizing up the Space
The next step is to evaluate how the designe. Check how you are going to arrange everything in an organized way. You could also opt for more shelves by removing the hanging brackets. All these should be considered and brainstorm how best to place the closet in order.
Find the Right Organizational Material
Hanging shoe shelves, small shelving units and other similar devices can help when the full closet organizing system is much expensive to buy. You need to be creative here and determine the size, shape and the number of items that need to be stored. This will ensure that you have enough space to store everything that you would wish to store.
Use the new materials to place everything that is supposed to go back in there. Ensure that you place everything in such a way that locating them will not be a hustle. A closet can be the best storage facility or a mess that cannot hold things in place. This means that it requires so much attention to organize but the results are worth the trouble. The place can then look organized and attractive to yours and everyone's eyes.