A trade show is a very effective marketing technique that can have a high impact on any business. When you are planning the event, you have to put in a lot of work to ensure that it is successful. A lot of planning is required in order to engage potential customers, which leads to generating sales. There are several factors to consider when planning the event.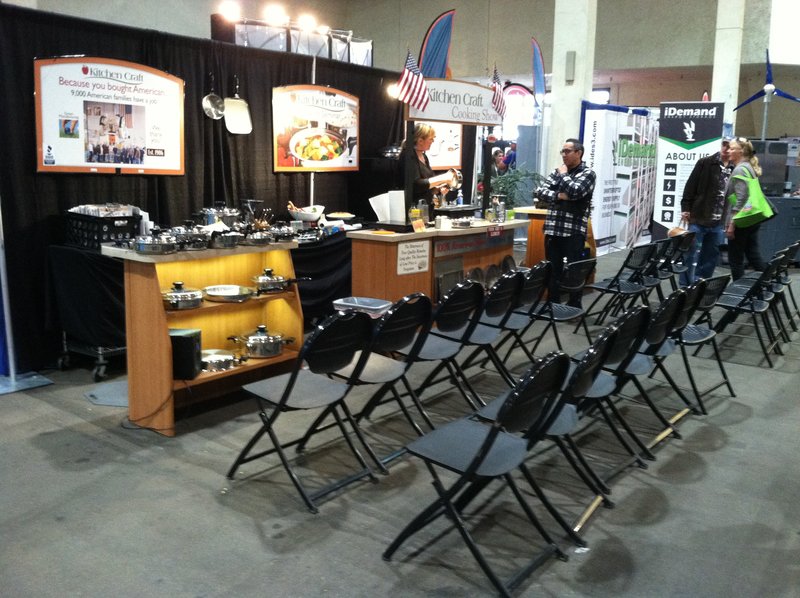 1. Choosing the best booth – You need to make sure that you choose the booth that will meet your budgetary and marketing needs. For this, you will need to evaluate the different sizes and styles available. Several trade show booth rentals can meet any requirements. Make sure that you deal with a reputable supplier who will provide high quality booths.
2. Graphic elements – You should identify graphic elements that will make your booth have a professional design and portray the message you want. This will help to ensure effective communication that will get the required attention. Having the right design parameters is essential and if you are unsure about the most effective methods, hire a professional designer.
3. Right materials – Choosing the right materials will help to create attention and drive people to your stand. Do something different from the rest by using accessories like lighting, visual and audio effects, and using unique furniture and flooring in your booth. People are attracted to things that are new or innovative and this can have a positive impact on your brand.
4. Promotional products – Most visitors to any exhibition will always remember the stands where they got the best give-a-ways. Choose promotional materials that have significance to your target customers. If you have high-value products, you will not only attract more visitors, you will also enhance your company image. Give high quality items that the visitors will have, long after the show is over.
5. Trained staff – Select staff or team members who are well trained and are able to communicate effectively with the visitors. The people you choose can have a huge impact on the success of your stand. You need personnel who are well versed with your brand, who can answer any questions the visitors may have. Make sure that the team members project a good image of your company through their appearance and the way they interact with the visitors.
You need to establish your goals or objectives for putting on the show so that you can have a way to measure the success. You need to have a way to follow up on the success of the show and the best way to do this is by getting as many contacts as possible.