In order to keep your pool clean and in serviceable condition for your guests, you have to spend a good portion of your day managing your pool. Could your time be better spent on other projects or tasks? Are you falling behind on your paperwork? Companies that specialize in pool management can take the work load of caring for the pool off your shoulders. It's nice to know that you are hiring people that specialize in pool management. They aren't teenagers who completed a weekend course with their cell phone in one hand and their ear buds in.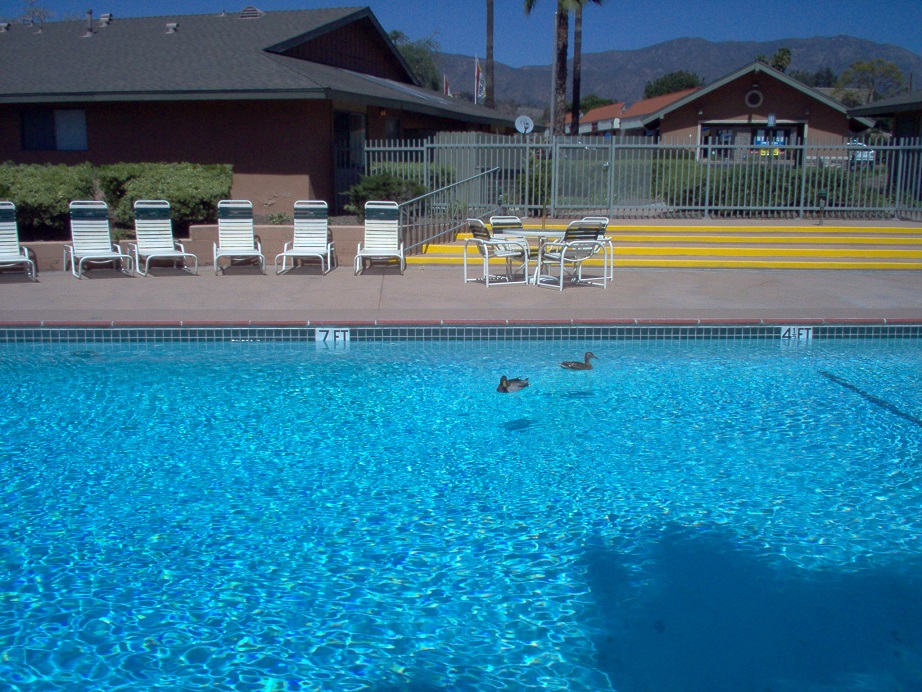 Chemical Balance
When you have a pool open to the public there are strict guidelines for maintaining the chemical balance in the pool. Often times this requires testing the water at least three times a day. While you may not have time to run out there, a professional management company does. They make it their business to test and treat the water in your pool correctly. If the chemicals are off, they can fix it. You can also receive a weekly email updating you on the condition of the pool.
Maintenance Issues
It never fails when you have a big event coming up something is going to go wrong. Having the swimming pool properly maintained can cut back on the chance of a breakdown on the big day. A pool maintenance company will not only check the chemicals, they will regularly inspect the pool pumps and filters. If there's a problem, they can let you know and get clearance to fix it.
Or, if you'd rather not be bothered, let them know and they can just take care of things that pop up. Many companies also offer a daily cleaning service as well as winterization and spring cleaning. If you're interested, some companies offer staffing options as well as budget help and can manage gate check-in, collecting fees, snack bar operations, and a weekly staff meeting scheduled around you.
High Standards
How can a company specializing in pool management guarantee that they will provide employees who will work hard? They conduct scheduled inspections as well as surprise inspections. The scheduled inspections should happen at least three times a week, preferably with a day in between. The surprise inspection will be just that, a surprise. Their company should also be easy to get a hold of in case you have an emergency any time, day or night. You'll want to see the employees they send over in proper uniform so that pool patrons will know who is working and who is playing.
Many companies also offer lifeguards for your pool space. These lifeguards should also be in the proper attire and should be trained in Red Cross Lifeguarding and CPR. It's advisable to hire a company that hires adults for lifeguard positions instead of teenagers. While many teenagers are responsible and well-trained, they may have trouble managing other teenagers who get out of hand. Those incorrigible teens probably won't try the same stunts with an adult lifeguard around.