When summer season is in full swing, that means long days at the beach, weekend barbecues, and working on your tan. Unfortunately, this season also means small waves and long flat spells. Between May and July, the North Pacific High deflects many wave-generating storms from reaching much of the California coast, leaving surfers hungry for waves. Although it is nice and warm, it can certainly be a frustrating time for surfers. There are some ways to fight the boredom caused by flat spells and enjoy the warm weather. Below we look at a handful of items that are essential to summer enjoyment on the West Coast.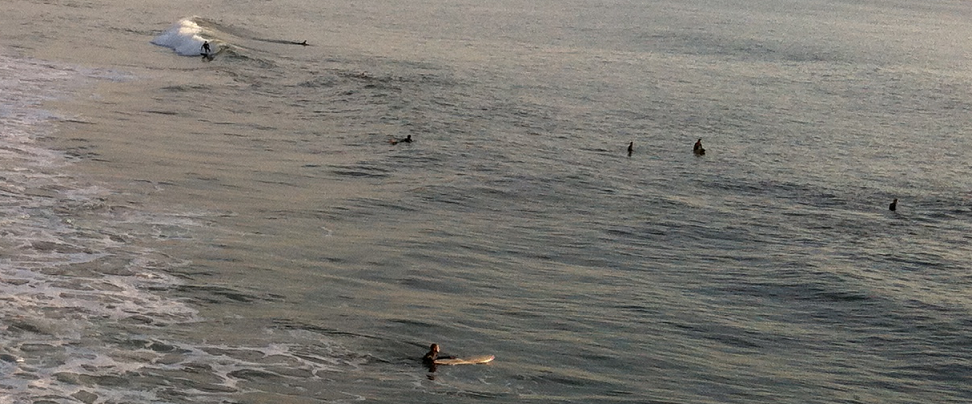 Boardshorts
Particularly in Southern California, summer is the season surfers ditch their wetsuits and break out the boardshorts. Boardshorts are among the favorite accessories for surfers, coming in a huge array of eye-popping colors, patterns, and styles. Every major surf brand carries an extensive line of boardshorts, many of which can be found in stores and online surf shops. High-tech materials such as Lycra and spandex are used to increase stretch and comfort, making boardshorts standard warm weather issue for surfers.
Sunscreen
By now, every surfer should be well aware of the benefits of sunscreen, and the dangers of going without sunscreen. Skin damage from sun exposure is heightened in the summer, when both UVA and UVB rays are at their strongest. According to the American Academy of Dermatology, 1 in 5 Americans will be diagnosed with skin cancer in their lifetime. Since they are often outside or in the water, surfers are especially at risk of developing skin cancer. Sunscreen of at least SPF 30 featuring broad-spectrum protection is an absolute necessity for surfers to have during this warm season.
Sunglasses
Along with protecting your skin against increased sun exposure during the summer months, wearing sunglasses is also important for surfers in order to prevent harmful UV ray damage to their eyes. Aside from being a key fashion accessories, sunglasses are the first line of defense against photokeratitis, cataracts, retina damage, pterigia, and skin cancer near the eye. The best sunglasses will feature polarized lenses and offer 100% UV absorption.
Big, Fat Surfboards
Weak summer surf usually requires a longer or thicker surfboard in order to catch waves. This is why many surfers develop a collection of boards over time, consisting of different shapes and sizes for use in a variety of conditions. When equipped with a longboard, fish, or stand-up paddleboard (SUP), they are in good position to catch the small waves that the Pacific Ocean normally dishes out during the summer.
Additional Summer Accessories
Nobody likes tan lines, especially when they highlight pasty-white ankles and feet. Pick up a pair of decent sandals and avoid embarrassment. For beach parties and barbeques, a cooler can be invaluable. For serious wave riders, keeping up with local tides and being on time for a session is made easier with surf watches for men and women.