If you are a soccer player, you probably already know how important getting the right pair of shoes can be for your game performance. Getting the right fit can often make the difference between a good game and a great game. Finding the right pair of shoes for you can also help to prevent injuries during play. There are several important things to consider when purchasing shoes.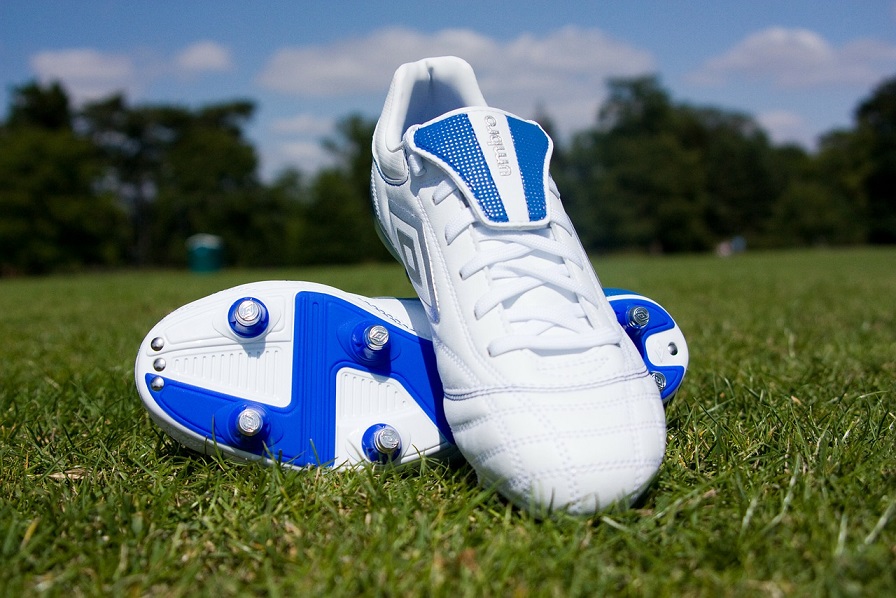 One of these things is the material that the shoes are made out of. Usually, soccer shoes are either made out of leather or synthetic leather. Each of these materials has several advantages and disadvantages. We'll start with leather shoes.
Leather shoes are a good choice because they provide the closest fit to the player's feet. The leather molds to the player's feet and makes the shoes truly customized for their personal use. Leather is also a very durable material. It can withstand much wear and tear from regular play. However, leather is often very expensive. Not everyone can afford leather when buying soccer shoes.
As an alternative to leather shoes, most sporting goods stores offer synthetic leather soccer shoes for consumers. Synthetic leather shoes have many advantages as well.Synthetic leather shoes can be worn on a wet field, while leather shoes cannot. On a wet field, leather shoes will absorb the water and become heavy and ineffective.
Synthetic leather shoes are not as affected by water. If you play soccer in an area that receives a lot of rainfall, you will probably want to invest in a pair of synthetic leather shoes. Synthetic shoes are also easier to clean than leather shoes, and they tend to look nicer and newer for longer.
When deciding what shoes to buy, it is also important to determine what kind of soccer you will be playing. You could be playing outdoor on a field, street, or indoor. Each type requires different type of shoes. For outdoor in a field, you'll need shoes with cleats on the bottom. Within the category of shoes with cleats, there are two types of cleats.
The two types of cleats are soft ground and hard ground cleats. Hard ground cleats are worn outside on a field, and soft ground cleats are worn inside. Indoor shoes usually do not have cleats on the bottom. They have rubber studs and rubber treads that provide optimum movement for indoors. It is important to never wear regular outdoor soccer cleats in an indoor setting. The cleats can get stuck in the ground, which can lead to injury.
If you want to play in the streets, you will buy a shoe that is similar to an indoor shoes. Street soccoer shoes usually do not have cleats either. They need to be very durable to withstand the scraping of the street on the bottom of your shoes. It is important to invest in a good pair, so they do not split and shred up like a regular shoe would when you are playing.