Feng Shui is an ancient Chinese interior design technique. The main goal of this technique is achieving harmony and peace of mind by arranging furniture items in your living space so that they ensure the free energy flow. As a consequence (or benefit), people inhabiting that particular space will be charged with the positive energy that has been produced by and reached through the Feng Shui technique. By applying this technique, you are going to achieve a balance and calm in your bedroom. When reaching that state, you will be able to function without stress (or at least under less stress) and your sexual life will be improved, too.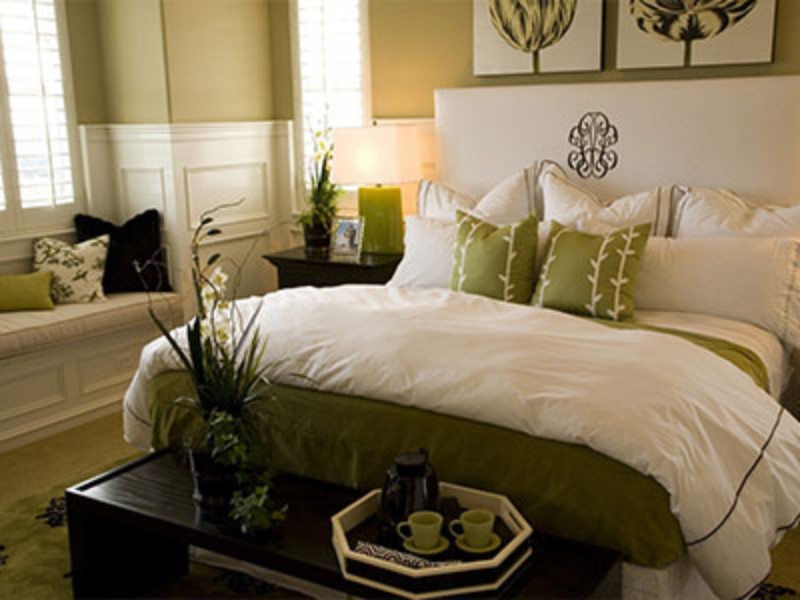 According to this technique, the bedroom needs to be filled with fresh air as much as possible. To make that possible, you should get rid of unnecessary things from your bedroom. Feng Shui generally recommends lessening the amount of things and items in your home. If there are a lot of things, energy will be wasted on them and your space is going to be inefficient in terms of energy. To ensure that the air flows freely through your bedroom, you should buy or get thin, relaxing curtains.
Also, the window(s) of your bedroom should be opened as much as possible, even in winter. Apart from that, do not go for large carpets in the bedroom. They accumulate negative energy and dirt, which then affects the energy balance of the whole bedroom and people sleeping in it. Instead of thick carpets, ordinary or shaggy rugs could serve as a fine alternative. They are easily cleaned and removed, more importantly, and they do not stop the air flow in the bedroom.
Appliance and Gadget-Free Bedroom
To make your bedroom completely fengshuish, you should leave all the appliances and gadgets in another part of your home. TV sets and mobiles emit radiation which affects the positive energy reached through the free air flow in the bedroom. It is not also radiation that harms the surrounding space, but also the role of technical devices in the bedroom. If you want to practice Feng Shui, it means that you need to devote yourself completely to it. Also, if there is another person with you in the bedroom, the more newly created positive energy you share, the more you will feel. Complete commitment to your partner and the energy field of the bedroom should be mutually exclusive with appliances and gadgets. However, music can actually enrich the sensation, so a CD player is allowed.
Colors in Feng Shui bedroom
This technique promotes only human skin-like colors for the bedroom. These colors have a soothing effect on human eye and brain, as well. Applying these colors will only add to overall tranquility of the room and it will also amount to the general energy level in the room. Shades of these colors can be used in different parts of the bedroom. For instance, if the wall is beige, the rug can be light brown. Through different colors, you can make a real visual palette that could symbolize the color variety and beauty of various peoples and races in the world.