Modular buildings could be found in the UK since the 1970s but the first major increase in demand showed itself in the 1990s. Today, prefabricated buildings can be found everywhere because they are incredibly versatile, easy to assemble and a cheap alternative to traditional masonry buildings.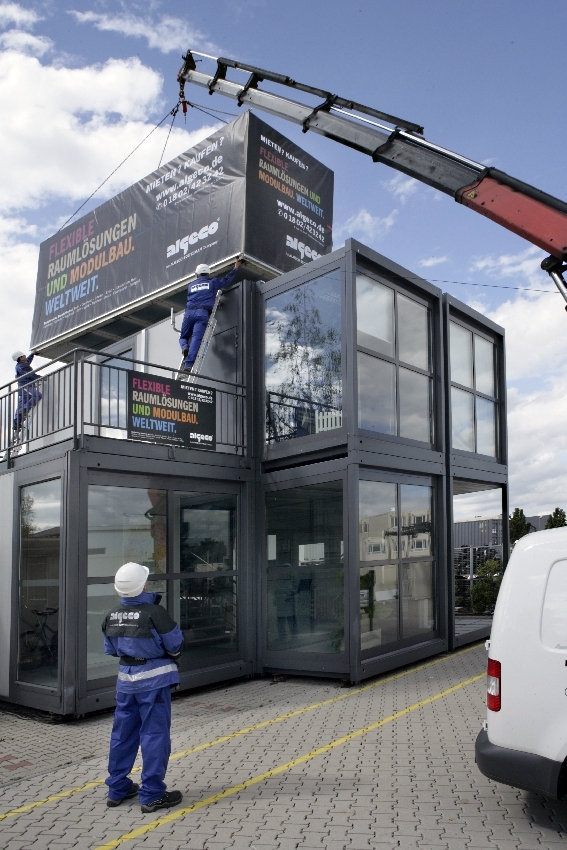 Modular buildings will be delivered in as few parts as possible, meaning that traffic is being kept at a minimum. The can also be assembled much quicker.
Advantages over traditional building constructions.
They are all-round more eco-friendly. Whether we are talking about the production process, the assembly, the material transportation or the amount of material recycled. A decent modular buildings service will try and keep its carbon footprint as low as possible. This means that as little waste as possible is produced in the production of a module. They will recycle whatever possible, whenever possible.

Timber is often used as a frame work for prefabricated buildings. In order to ensure that the planet doesn't take any long-term damage it is important that timber is sourced from responsible, sustainable sources.

Modular buildings will be delivered in as few parts as possible. This means that traffic is being kept at a minimum. And unlike a permanent construction site, which can negatively affect the flow of traffic, they can be assembled much quicker. In fact, they can be built and assembled 50-60% faster than masonry buildings.
They are cheaper to build and more time efficiently assembled than any other building construction. Saving a lot of time with production and assembly means that you get an earlier investment return. This can be particularly useful when you need to build in a sector where you have to work towards tight deadlines such as education. A construction site would not only be dangerous for students, it would also disrupt the flow of education. Making use of prefabricated buildings means that the production and assembly can take place during the summer holidays. This means that by the time the students return everything will be ready.

On top of that, the fact that the modules have been pre-engineered, means that no extra costs will crop up for special designs. Most modular buildings can be stacked up to five stories high without needing strengthening elements, making them incredibly versatile.