There are a few frequently asked questions regarding metal roofing. Metal Roofing has been around for centuries, and has provided millions of homeowners and business owners with a variety of benefits which simply can not be achieved using other roofing materials. Unfortunately, there are still many homeowners who fail to realize the incredible benefits that this roofing material has to offer, and therefore have failed to consider this type of roofing for their own home.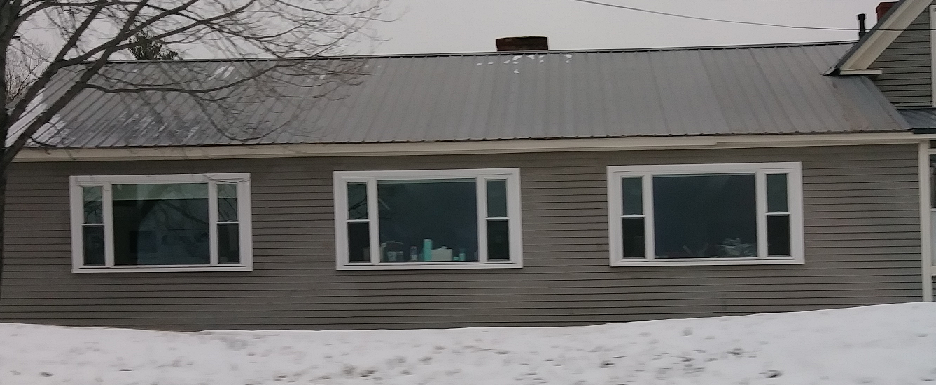 In many cases this unfortunate situation is due simply to a lack of information on the subject. This is why I wanted to take just a few moments today to share with you the answers to some of the most frequently asked questions regarding metal roofing.
How long can I expect a metal roof to last before needing to be replaced?
The longevity and resistance to high winds are considered the beneficial aspects of installing these roofs. While the standard warranty which accompanies these roofs is 40 years, the actual life expectancy of these roofs is one hundred years. In fact, there are still several metal roofs in existence which have been protecting their underlying structures for more than one hundred years without any signs that they will need to be replaced in the near future. In short, you should expect your metal roof to last the rest of your life, and beyond.
Is metal roofing more expensive than traditional roofing?
The disadvantage of metal roofing is it is initially more expensive than traditional roofing.  However, the longevity that these roofs offer actually make them the more economical choice in the long run. In general, most homeowners who choose to invest in a metal roof will actually save about 50% off of their roof related costs over the lifetime of their home.
Will my metal roof be loud?
One of the main reasons why homeowners are reluctant to install a metal roof is the misconception that the roof will create loud noises when it rains or when debris falls on to the roof. The fact is however, metal roofs are not any louder than a traditional roof. In fact, with the extra layer of substrate which is often present beneath a residential metal roof, these roofs may even be quieter than your traditional roof.
Does metal roofing offer different styles and colors?
It used to be that metal roofs were only available in one single color and style however, a lot has changed in the industry since those times. Nowadays, these roofs are available in virtually every style and color that you could want. In fact, there are even metal roofs which are now able to mimic the appearance of a traditional roof. This means that there is literally a metal roof to match every style preference and architectural design imaginable.
Will I be required to remove my existing roof before installing a metal roof?
One of the best things about choosing to metal roofing  is that there is absolutely no need to remove your existing roof in order to perform this install. Since metal roofs are lighter than traditional roofing materials, these roofs can be installed right over your existing roof without causing any additional stress to the underlying structure. Not only will this help to decrease the time it takes to install your new roof, but it will also provide your home with the additional protection that only two separate roofing systems could provide.
Will my metal roof rust due to the rain?
There is virtually no need to worry about any rust occurring on your metal roof. Tin roofs will rust. Those are not recommended for homes.  Make sure it is galvanized steel. Roofs made with this metal are rust resistant.