You're the top of your class and medicine is the only thing you want to do with your life. You studied hard in high school and college and aced all the science courses you could pack into your college life. You're ready. There's only one thing standing between you and medical school…getting accepted. And that's not going to be easy. One way to improve your chances is by blowing the doors off the Medical College Admissions Test (MCAT).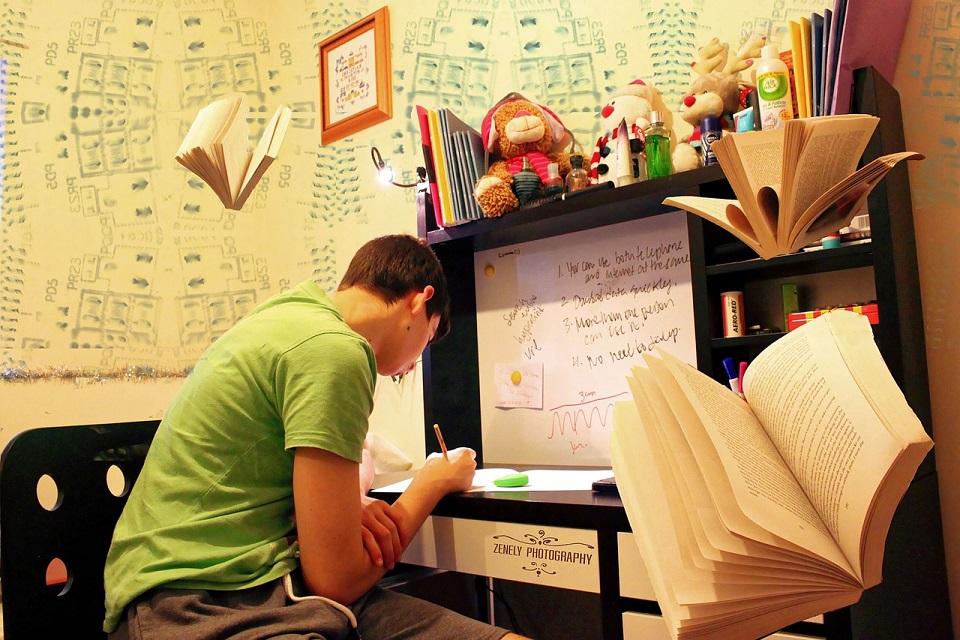 The MCAT is a standardized test with multiple choice questions. The writing section has been replaced by a unscored trial section with questions that will be used on future exams. Medical schools weight the scores equally with GPA. The average score is 24, but you'll need to score better than 30 to get into a top school.
Creating study plan will help you stay on track. Carve out a block of time for study every day and set benchmarks for progress.
It's a high-stakes exam that will help define your future, including the school you attend and your future earning potential. Preparing for the MCAT involves developing strategies and study skills that will help you face down the test with confidence.
1. Start early. Most students start preparing for the test about three to four months in advance. That may sound like a lot of time, but full-time students have very busy lives and have limited time. Starting your prep six months in advance will give you an edge.
2. Organize. Creating study plan will help you stay on track. Carve out a block of time for study every day and set benchmarks for progress. Your study plan should be a detailed account of the subjects you need to review, the materials you'll need for each section, a list of practice tests, who you want in your study group, and any subjects that may require extra help, like a tutor.
3. Create a study schedule to systematically review everything you learned in your science and biology courses. Most students sell their books after each semester, but it's a better idea for medical students to hold on to everything and organize class notes and study materials in a way that makes sense. In fact, if you review your materials periodically throughout your college years, you'll retain more. Reviewing your old tests will remind you of subjects that tripped you up in the past.
4. Do an initial subject review. Start your prep work by looking over study areas. Make an honest assessment of your understanding of each subject to identify weak areas. Schedule extra time to focus on those areas, and allocate less time for subjects you're comfortable with.
5. Identify your study style. Some people do far better in a group setting, others are too distracted to get any actual studying done. A small, focused study group can be extremely effective. You and your friends will be able to offer insight to help answer sticky issues. Sometimes it's not enough to know you answer a question wrong; you need to know why it was wrong. Talking it out will build your knowledge base and help develop problem-solving skills.
6. Take care of yourself. College students are notorious for bad nutrition and poor sleeping habits. If you're microwaving ramen noodles at 3 a.m., stop. A healthy diet, a good night's sleep, and moderate exercise will keep your brain sharp every day. You'll absorb and understand more as you go along and have less to learn at the last minute.
7. Plan out the day. No matter how well prepared you are, being disorganized on the day of the test can ruin your results. By the day before, you should:
Pick out something comfortable to wear and make sure it's clean.
Print directions to the test venue, along with the day's schedule.
Know how long it will take to get there and where the parking area is in relation to the building. Plan to arrive early in case parking is an issue or the exam has been moved to another room.
Make sure you have what a valid id.
With a few exceptions for medical conditions, the only thing you're allowed to bring into the testing room is earplugs in their original packaging. The facility will provide a locker where you can store your personal items. You can take the locker key into the room, and the facility will provide scratch paper and pencils.
Set your alarm and get a good night's sleep.
Have a good breakfast that includes carbs and protein.
8. Finally, deal with anxiety. Stress makes some people freak out in a testing environment. The pressure is too much, they focus on the importance of the test and not on the test itself, and they can't find the answers.
Test anxiety affects 20 to 30% of all students, and some never overcome it. To help put things in perspective, spend some time thinking about the worst-case scenario in advance. On the morning before the test, take a few minutes to write down your fears, thoughts, and feelings. the simple exercise of writing it all down will help you overcome paralyzing worry.
What really happens if you do badly? You have plenty of time. You can take another run at it again when you feel you're ready, and the next time you'll have the advantage of knowing what the test is like. If the worst happens and you really mess up, you can void the test at the end of the exam. It won't be scored, so a bad score won't reflect on your record.
By working through the possible scenarios in advance, you can put your fears to rest on the day of the test. If you feel panicky at first, take a few seconds to close your eyes, take some deep breaths, and calm yourself. Controlled stress can help you focus. Confidence comes from being prepared.