Conventional jewelry boxes are great for the home, but terrible for traveling. While standing jewelry armoires are obviously out of the running for air travel, many vacationers put their jewelry in their suitcase to avoid having to carry their dresser top jewelry box along with them. There are actually a number of much better solutions for portable jewelry storage, but the top two to consider are jewelry cases and rolls.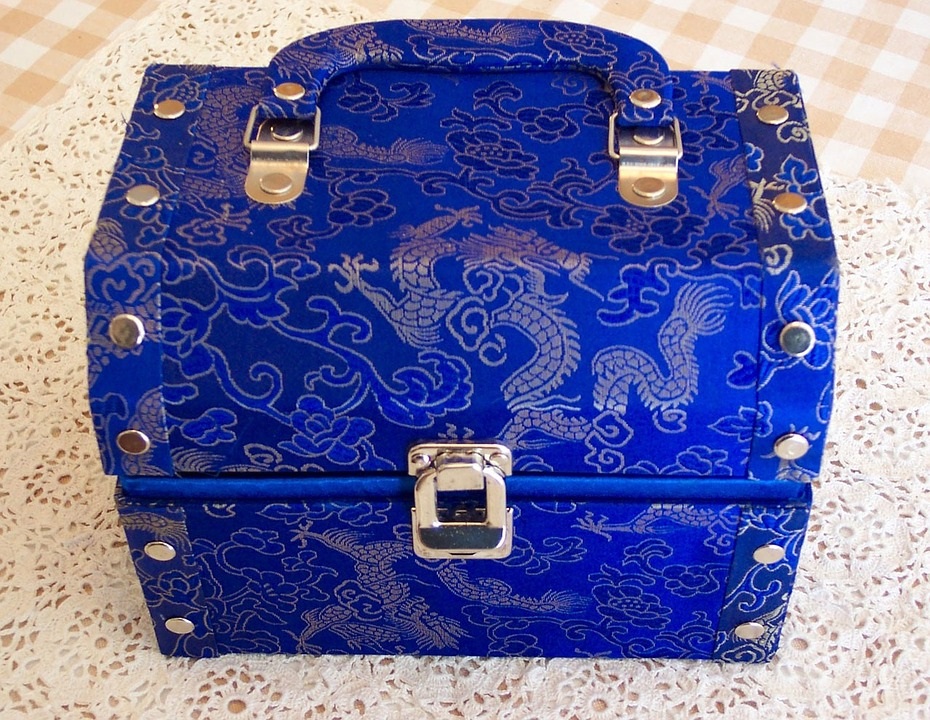 Travel Jewelry Cases
A travel jewelry case is an alternative to suitcases and jewelry boxes. Suitcases are easily compressed by a stack of other suitcases a luggage compartment, which leads to bent, scratch, or broken jewelry. Jewelry boxes designed for home use are cumbersome for air travel, and they usually have varnished exteriors that are easily scratched under a pile of luggage. Jewelry cases offer the advantages of both: they have rigid frames like jewelry boxes, but soft interiors like suitcases—usually they have boxes of medium density fiberboard skinned in real or faux leather.
Unlike suitcases, jewelry cases have plenty of appropriately sized compartments for necklaces, bracelets, and other pieces of all shapes and sizes. When you put jewelry in a suitcase with your clothes, excessive pressure may be placed on bracelets and necklaces, and any residual moisture trapped in inside clothes can lead to premature tarnishing. If you must use a suitcase, consider buying an anti-tarnish jewelry tray, put the jewelry in the tray, and put the tray in the suitcase.
Jewelry Rolls
A jewelry roll is the lightest carrying case you can find for your jewelry, ideal for a very small set of jewelry that you want to have available at all times. Jewelry rolls are oblong segments of cloth or leather that roll or fold up into a compact pouch, usually closing with a set of attached ties, or sometimes with a snap closure. They often have additional pockets for specific pieces of jewelry.
While most jewelry rolls are small enough to fit in a purse, some people define them more broadly to include hanging jewelry organizers that look like hanging suit travel bags. These larger jewelry rolls are convenient, since they allow you to find any piece at a glance (the inside of the bag has transparent plastic pockets), but they're not rigid enough to withstand having other cases stacked on them. However, their transparent pockets makes them faster to get through TSA inspections—agents don't have to fish through your belongings item by item to see that you're not hiding anything illicit.
So if you're going on a trip, do yourself a favor: only bring a small amount of jewelry with you, and keep it in the smallest container that's convenient. If you're going to be carrying your jewelry in a cramped environment like a luggage compartment, use a jewelry case. If you want to have your jewelry available when you're out and about, use a jewelry roll.