Prior to signing a contract for janitorial services, it is important that you ask the company some questions. Every company is run slightly different and there are many things that aren't standard in the industry. As such, asking these questions will help you zero in on the company that best meets your cleaning needs.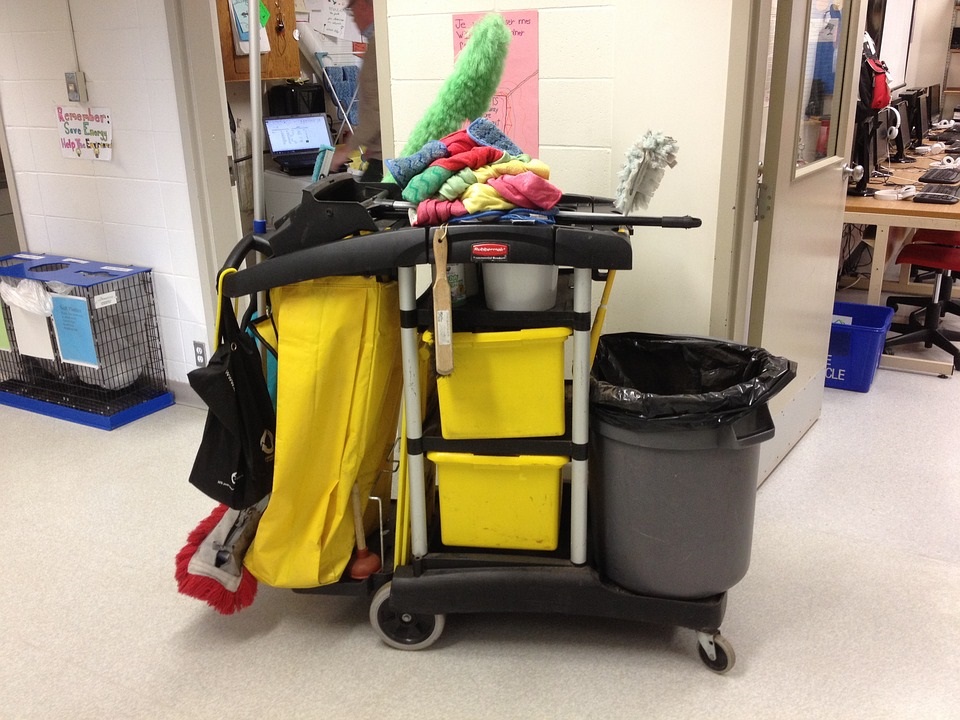 Here is the list of questions you should always ask before singing a contract:
Do Your Employees Undergo Background Checks?
Most janitorial services come in and clean your office or commercial building when your business is closed and you are gone for the evening. You give the company a key to your business and trust that they are passing it on to trustworthy employees. Since the employees will have access to your building when no one is around, it is important to ensure those employees have undergone a background check or screening process.
Do You Supply The Cleaning Products and Supplies?
The supplying of cleaning products and supplies is something that is not standard in the cleaning industry.  Some companies supply their own products, because they feel certain products are better than others. Other companies ask their customers to supply them with all of the cleaning supplies and products. Cleaning supplies and products can cost a business quite a bit of money. So it is important that you understand whether the company will be supplying them or whether you will be supplying them and keep this in mind when you are comparing estimates.
How Often Will You Be Cleaning My Space?
Some janitorial services will come into your office or building on a nightly basis and clean. Others will do so on a weekly basis. Generally, they will ask you how often you want your space cleaned and then make a recommendation based on your wants and the size and cleaning needs of your space.
How Often Will You Be Deep Cleaning My Space?
When a cleaning crew comes into your office, they will generally be doing routine cleaning. This involves taking out the trash, dusting, vacuuming and wiping down the bathrooms. However, offices have to be deep cleaned occasionally, to keep them clean. Deep cleaning involves steaming the carpets, cleaning the grout on tile floors, and removing dust from the blinds. Most companies include one deep cleaning service every two weeks to month in their quote. If you need deep cleaning done more often, you may have to pay extra for it. Always ask how often it is done and if you need to pay extra if you need to have it done more frequently.
How Are Complaints Handled? Most services do not send a supervisor to inspect the job done by the various cleaning crews. This is because most simply have too many clients to have a supervisor come inspect each one. They expect their cleaning crew to do the job right. Ideally, this is great. In practice, it doesn't always work out that way. Things can be missed or a crew may have been lazy. You need to know how complaints are handled so you know who to contact and what to expect if you aren't happy with the results.
How Do You Determine What to Charge Me?
Another thing that is not standard in the cleaning industry is how clients are billed or charged. Some customers are billed a flat rate, based on the square footage of the space. Other clients are billed an hourly rate. They are billed a certain amount, based on how long it takes the cleaners to complete the job. And some clients are billed based on a combination of these two methods. They may be charged a flat rate for the first two hours and an hourly rate thereafter, just to cover any excess cleaning that may be needed. It is important you understand how you are being billed and charged, so there are no surprises down the road.