Nothing can ruin a morning more than the shock of stepping onto a cold bathroom floor. If you are tired of going through this experience every morning, you should consider installing heat insulation. Radiant heat under is created by installing electrical wiring under the tiles. You can keep it warm, enhancing the entire process of getting ready for the day. It is important to understand how these systems work before you install them.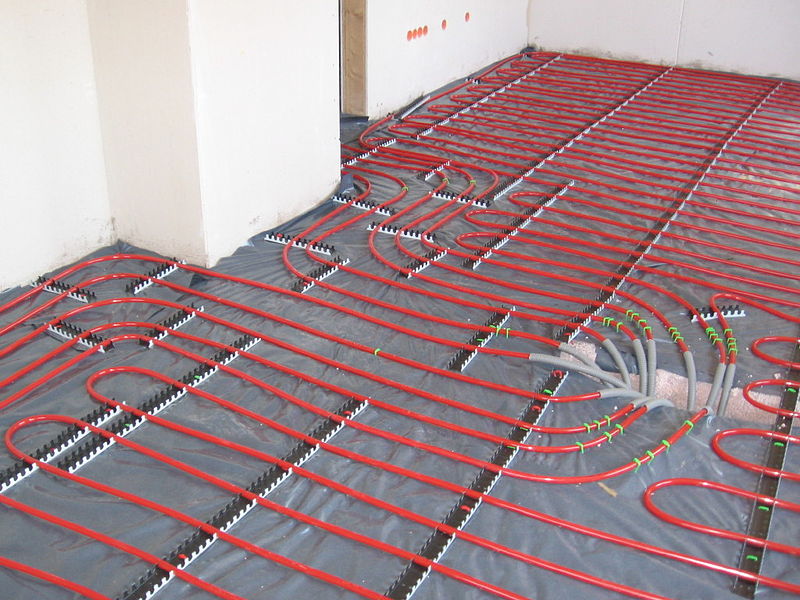 1. Types of heating systems
There are two main types of heating systems in the market. One system uses mats through which heating cables have been woven. The other comprises of cables that are installed under the surface and around the corners of the room. It is important to find out all the details that you can about the different systems so that you can find the one most suitable for your home.
2. Get a contractor
While the process of installing the cables might not be too complex if you have DIY experience, it is always a good idea to get professional help. The experts will take measurements of the bathroom floor and they are able to determine the amount of cable needed to ensure effectiveness. If you decide to install the cables yourself, make sure that you do not install them under cabinets and the shower enclosure. You should also ensure that they are six or more inches from the toilet seal.
3. Installing the tiles
Make sure that you contact tile contractors when laying tiles in the bathroom. Most contractors use thinsets for the radiant floors and they are made by different manufacturers. There are different types available in the market and it is important to know the ones that are recommended for your system before installation.
4. Thermostat
To make sure that you make the most of the radiant floor, you should install a thermostat, which will help to control the temperature. With the thermostats, you will not have to keep the heat on when you are away from home. You can use a timer to make sure that the temperature is just right when you wake up in the morning.
Floor heating is not just used in the bathroom and you can install them in other rooms in the home. This is especially important if you have kids or people in the home who suffer from respiratory and other health conditions. You can make your home more comfortable for everyone, while also enhancing its resale value.