When creating an indoor playground, you need to make sure that your emphasis is on two key elements: fun and safety. If you can combine these two things, you can be sure that children will love to use the area for years to come. You should start by looking at options to make the play area as fun as you possibly can, and then you can implement related safety measures.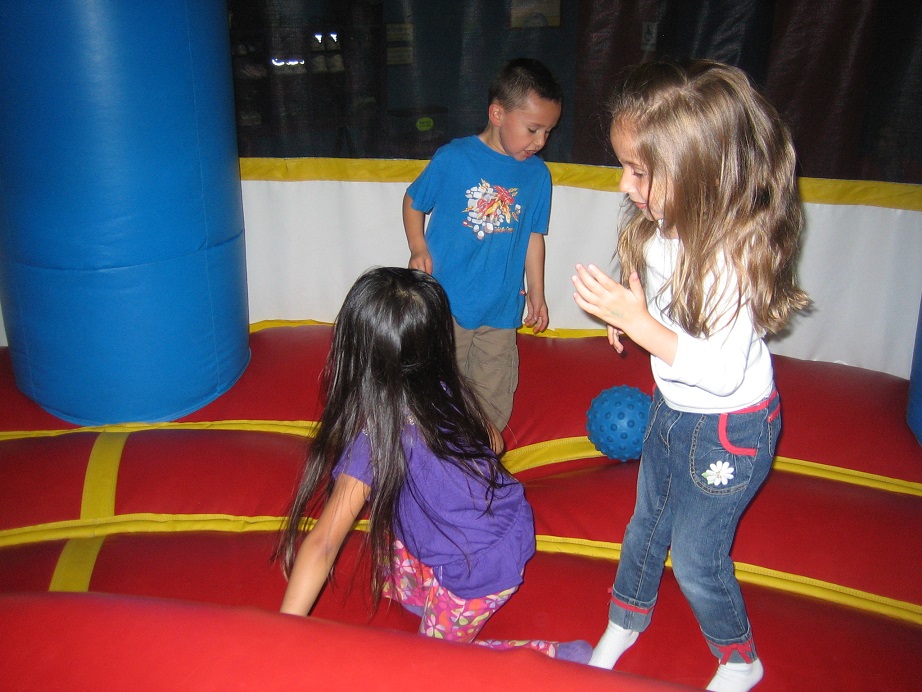 The best place to begin is by looking at all of the types of equipment that children like the most. This could include swing sets, trampolines, climbing walls, and other things of this nature. After you have these items, arrange them in a way that gives the area a natural "flow", helping children to move from one piece of equipment to the next so that there are not large groups caught up at just one area, meaning that some children will not be able to use that equipment. You should also make the area look fun and engaging by using bright colors, symmetrical designs, and unique elements.
Next, you have to consider safety. Put down mats near the climbing wall, and make sure that it is short enough that a fall will not result in injury. Consider using mats or even sand under the swings. If there are parts of the jungle gym that have hard, sharp edges, cover them in rubber or foam in case children trip and fall into them. You can learn all about some of the different pieces of equipment that exist through the internet and local vendors on how to install them in your play area, and how to make them safe for all children.