Guam offers three unique opportunities for underwater exploration without the need for snorkels, fins, wet suits, or even getting wet.  What could be more perfect than a beautiful Pacific island, tropical breezes, warm climate, white sandy beaches, and crystal-blue waters? Guam has all that, and lots of it. But so does just about every other North Pacific island, you say?  But do those other islands have not one, not two, but three opportunities to get up close and personal with the coral and its sea life—without ever putting on a diving suit or even getting your feet wet? Didn't think so.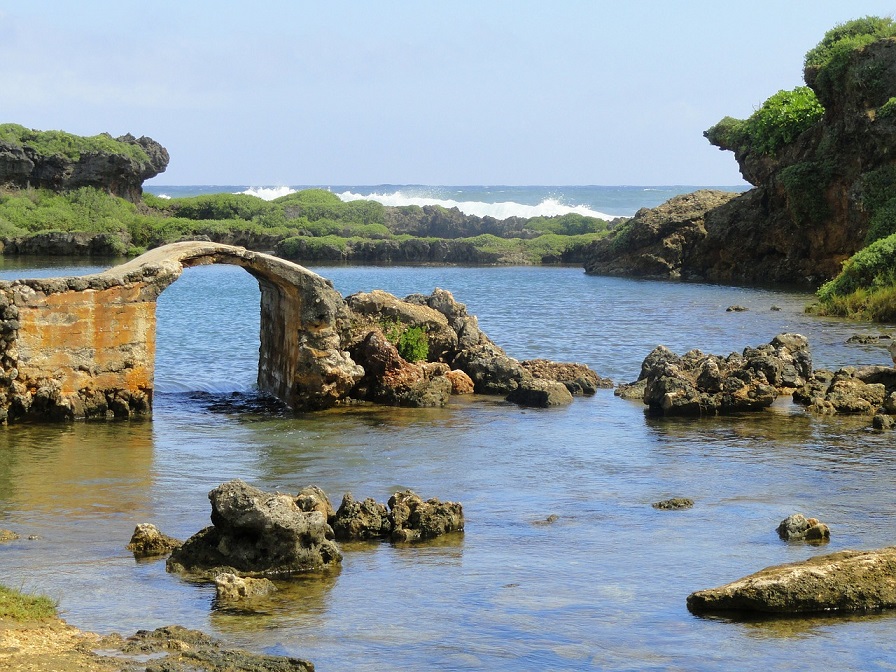 There are three unique opportunities for underwater exploration without the need for snorkels, fins, wet suits, or even getting wet. And the best part is that all three can be family adventures—including even the youngest in the crowd.
Guam's Underwater World

 – This oceanarium, is also one of the world's largest tunnel aquariums. The main tank holds several species of sharks—grey reef sharks, zebra sharks, blacktip reef sharks—as well as whiptail stingrays and other large sea life. One thrill for visitors is to see the staff hand feed the sharks in the main tank. There are other exhibits, including a shallow pool tank, where you can reach out and touch sea stars, fish, and even small sharks. One exhibit is home to several moray eels, too. Along with all the North Pacific wildlife, it is home to sea life from around the world, so visitors get a mini tour of the world's oceans and seas without ever leaving the island.

Guam's Fish Eye Marine Park

– One of the most diverse coral reef systems in the world, and there's no better way for everyone to enjoy it than at the Underwater Observatory and Fish Eye Visitor Center. It is the only one in all of Micronesia, and is a unique and interesting way to view the coral and all the sea life it supports. It is home to an estimated 900 species of fish—more than anywhere in the U.S. The observatory's 24 windows are located 30 feet below the surface and 1,000 feet from shore, and lets you get a good look at about 200 of those various fish, as well as the occasional diver, all while staying high (or low, in this case) and dry.

Guam's Atlantis Submarines

– If an aquarium and an observatory full of possibilities aren't enough to excite you, then Atlantis subs has your number. Or rather, you should have theirs. They offer 35-minute tours in a 65-foot sub. That's right, you're going under in a big way, Skipper. Not only can you see the fish and coral, but you can be right down there among them, moving along as they dart about or lazily make their way through the reef. Naturally, touring the ocean in a submarine isn't something for everyone, and there are restrictions on the trip. Children must be at least 3 feet tall, and the submarines are not handicap-friendly, as you must be able to navigate the 12 steps down through the hatch.
Whether you are a military family that recently transferred to the island and in need of a Sunday afternoon activity while you wait for freight forwarders to ship your household wares, a tourist looking for a new adventure, or a local looking to learn more about the natural world around you, you won't regret these three adventures. Enjoy!