The schooling for electricians is characterized by a formal apprenticeship program, which lasts four years. Participants of an electrician apprenticeship program must be at least 18 years old, have a high school diploma or GED, achieve an acceptable aptitude test score, and pass a drug test. In order to complete the program, participants must complete at least 144 hours of technical training, along with 2,000 hours of additional on-the-job training. In-class education during the apprenticeship focuses on things like mathematics, blueprint reading, electrical theory, various code requirements, and safety basics.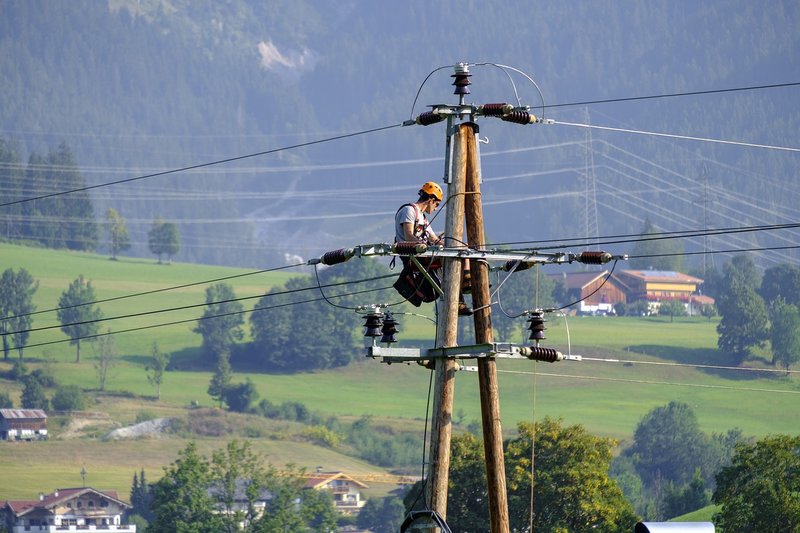 Required Skills for Electrician Training
Basic physical skills that electricians should posses include good balance (for negotiating tight, difficult-to-reach spots), hand-eye coordination and dexterity (for working with tiny wires, etc.), and a decent level of overall fitness (for standing, climbing, and kneeling for long periods of time). Electricians should also have a strong understanding of mathematics in order to quickly and accurately calculate things like voltage conversions and other important measurements. Quality electricians will be adept at using a wide variety of hand and power tools, including wire cutters, wire strippers, pipe benders, screwdrivers, handsaws, and power drills. An understanding of how to use specific electrical diagnostic tools such as multimeters, ammeters, and voltmeters is also necessary.
Because their work must adhere to specific building codes and regulations, which can vary from state to state and city to city, electricians must be well-versed in the exact requirements and restrictions for the area they are working in. An understanding of blue prints and technical diagrams is also a necessity in order for electricians to properly complete their work. As most electricians are self-employed or work independently, the ability to market their services and negotiate business contracts is another helpful skill to have.
The Completion of the Electrician Apprentice Program
Simply put, electricians help us keep our lights on and our home appliances working. More specifically, electricians engage in a variety of tasks and projects which can include the installation and maintenance of lighting and wiring systems, testing and diagnosing a multitude of electrical problems, and installing, inspecting, and maintaining circuit breakers, motor starters, transformers, and other electric components.
Upon completion of the apprenticeship program, participants are considered journeyman electricians, and can perform both maintenance and construction electrical work. Electricians can work both indoors and out and can take on specialized roles such as residential electrician, commercial electrician, inside electrician, master electrician, and journeyman electrician.
Electrician Salary and Job Outlook
In 2015, the median annual salary for a licensed electrician was $52,000. The steady growth of alternative energy systems such as wind and solar power present electricians with a plentiful source of work. This is exemplified by a job growth outlook of 10% to 2025 for the profession.