With a set of dentures costing anywhere from $600 to over $10,000, it pays to care for your new teeth and ensure that they will last you as long as possible. They will typically take some time getting used to, especially if they are your first set, and a couple of follow up visits with your dentist can also help you to practice proper care.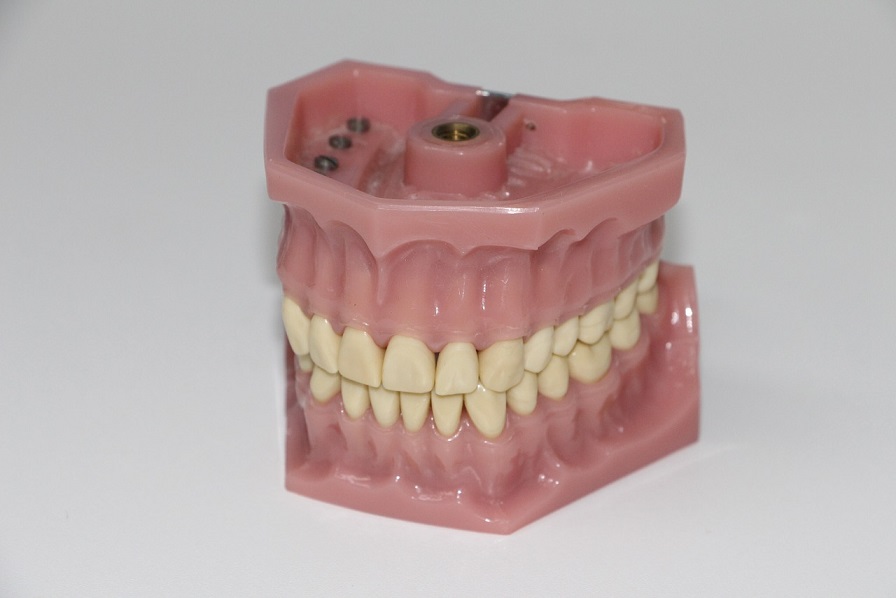 Proper denture care starts with handling your teeth correctly. You should always hold them over a bowl of water, or a soft cloth or towel; if you drop them, it will minimize the chances of damage. They can break easily if they are dropped onto a hard floor, or into an empty sink, and it is surprisingly easy for them to slip from your hands after removing them from your mouth.
Over time, your jaw line and gums will change slightly, meaning that you should wear your dentures every day, so that they adapt to the shape of your mouth and are comfortable and safe. However, you should also remove them at night and use a soft toothbrush to massage your gums; this will help to maintain healthy tissue and reduce the chances of a fungal infection.
Brushing them the correct way is also important and you should use a specially designed brush, rather than a toothbrush, which is often too hard. Just as you would clean your teeth twice a day, you should brush in the morning and before bed. Denture paste is also less harsh and safer to use than regular toothpaste, which can scratch its surface. Never rinse them in household cleaners, although it is acceptable to rinse them in warm water containing a little dish soap.
Establishing the right denture care routine and keeping to it will ensure that your new teeth last as long as possible and retain their like new appearance.