A conservatory will add to the beauty of a home and is a good home improvement idea. They also increase the value of your property and act as a link between your home and garden. But constructing a conservatory is not as simple as it sounds. There are so many home improvement companies which build these things, you will go nuts looking out for one. Since you would be spending a good amount of money on building this thing, you obviously want to get value for your hard earned money. Given below are some tips which will make your task much simpler.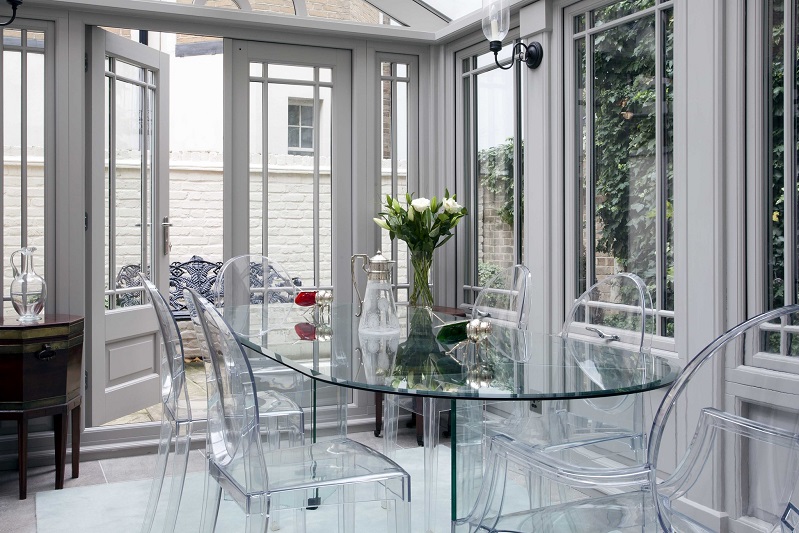 Conservatory Design
Firstly, you need to decide on what you would want to see in your veranda next to your home. You could choose from conservatories, garden rooms or pool extensions. I know I am making it tougher for you now, but trust me you won't regret later on. So once you choose what kind of extension you want, you need to think of its design. They could be traditional or modern, that is your choice. Depending on the architectural structure of your house and space available, this decision is not very difficult to make. Your personal preference and style along with the budget could play a vital role in selecting the design.
Structure
Timber, aluminium and PVCu are the three types of material you could possibly choose from. While aluminium gives the whole structure a contemporary look, PVCu is quite cheap and maintenance-free. The attractiveness, aesthetic value and budget are responsible while making a decision when it comes to choosing the kind of material you want to build your conservatory with.
Choosing Building Materials
When you are paying for something you surely want to get your money's worth. Building a conservatory is a pretty expensive affair and the design and materials you use to build it, play an important role in determining the total cost. Apart from the basic services which a company will provide, you must check the quality of other things like furniture and fittings, flooring, heating, insulation and interior decoration. Since this is an important investment you will be making, see that you get the best according to what you pay.
Heating, Lighting and Ventilation
The extension to your house must be a comfortable place to be in. you will be spending quite a lot of time in there and you don't want it to be suffocating or dull. Take proper measures for having a good ventilation system. A roof-opening could be an added advantage in the ventilation department. Apart from this you have to take care of the heating and lighting. Solar roofs are great to have, but can burn a hole in your pocket. If not solar roofs, at least have good heating and cooling systems which will take you through the summers and extreme winters. Lighting is another important aspect to be taken care of. You don't want this place to be dull and boring. Lighting can set the mood for different occasions. So have something that will be good and enduring.
Interior Design
Interior design does not just replicate the style of your home, but also your personal preferences and tastes. Your conservatory is going to be a place where you will be spending quite a lot of time; therefore the interiors should be something which you like. The flooring, wall textures and colours must be according to your tastes. You are the one who will be living there after all. So make sure you use your money is the best way and create this extension as per your style and preferences.
Doors and Windows
Doors and windows are important aspects and can add beauty to the overall design. There is a wide array to choose from which include, sash windows, casement windows, French doors, patio doors and bi-foldable doors. These doors and windows must be designed to add an extra effect to your conservatory. Apart from the style, they must be strong and offer complete security.
While selecting windows for your home extension, if possible, go in for double-glazed windows. They are very good at handling temperatures and keeping it cool inside. They have the ability to stop the excess heat from entering the house during summers, while disallowing the heat to escape during the winter seasons.
Getting started is the first step into getting it done. Conservatories are not just a great home improvement addition to the beauty of your home. It will be a great place to relax.