So, you've been thinking about buying a motorhome, fifth wheel, or travel trailer for a while now. Checking out online listings, browsing the newspaper classifieds, and dropping by the local RV dealership, you've put together a pretty decent list of both new and used motorhomes for sale. Everything seems in order, and you're ready to pull the trigger on the purchase of a shiny new (or perhaps used, slightly less shiny) adventure on wheels!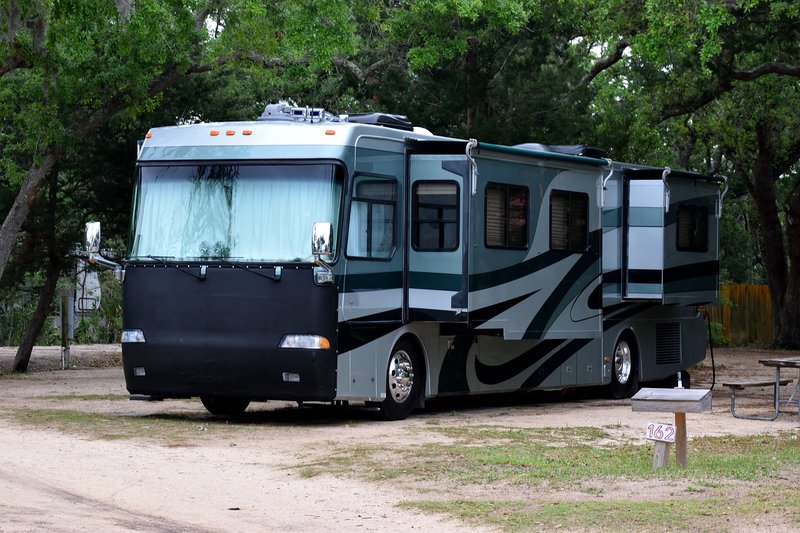 Not so fast. Before investing in your first motorhome, there are several things to consider. Do you know the proper way to inspect a used RV for wear and tear? How about the benefits and drawbacks of the various motorhome classes? Can you be absolutely sure that you are getting the most for your pending motorhome purchase?
To help you answer these (and many more) motorhome purchasing questions, we've included a handful of buying tips and checklist items to add to your automotive or RV related articles that you have read. Keep these information in mind before you buy that RV.
Know What You Want
Since you're at the point of making a buying decision, you must do so with some business sense. You should be familiar with the different types of motorhomes: class A, class B, class C, fifth wheels, toy haulers, and travel trailers being the main classifications. All good there? Making your choice even more difficult is the fact that each of those categories has sub-categories of their own. "We've got motorized types, we've got towables, and each one of those have sub-categories, so you need to know how all of those breakdown," says Terry Cooper of Mobile RV Academy. "Then you have to ask yourself, 'Ok, what benefits and features do I want in that RV?'"
A lot to think about for sure, but a good starting place is to determine exactly what you want to get out of your RV experience. Is this going to be for short weekend trips only? Will you take longer road trips a few times per year? Is there the chance you'll become a full-time RVer? Answering these questions will give you a better picture of your ideal motorhome lifestyle, which then gives you an idea of necessary amenities and realistic price ranges to fit your needs.
Create an Inspection Checklist
Among the advice that veteran RV owners give, creating a comprehensive checklist to use when buying a motorhome is probably the most common. A standard RV checklist should begin with general information about the vehicle (year, make, model, class, mileage, VIN number, etc.), and then move on to interior and exterior inspection items. This includes checking the walls (inside and out) for signs of leakage, cracks, or failing seals.
The underside of the motorhome should be inspected for axle and body damage, fluid leaks, and evidence of previous accidents. To make sure all of your bases are covered, it's recommended that you have the RV you intend to purchase inspected by a third-party motorhome specialist. You can also reference various RV checklists online to help in your decision.