Education is the key elementAre you fond of decorating living rooms and dining halls? If you find in yourself a ray of hidden talent of being a great decorator, you should surely adopt it as a source of bread and butter. However, before you make such a crucial decision, you should be aware of the challenges faced by designers. In this article, we will discuss the 10 traits needed for becoming a professional interior designer.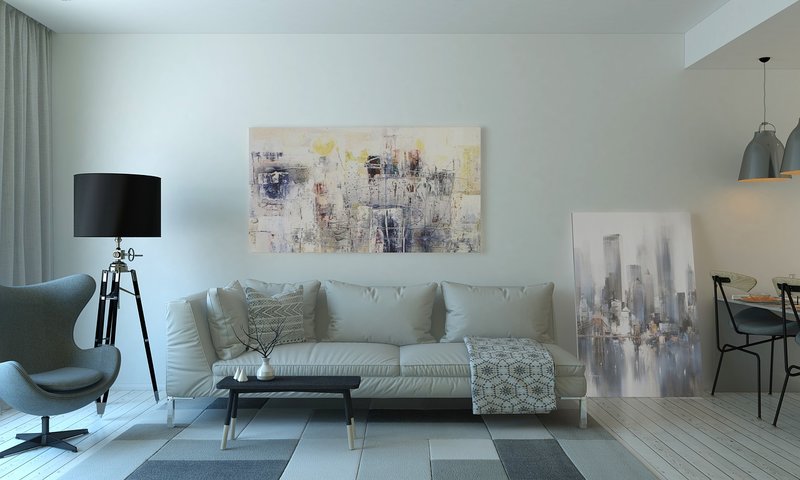 Distinction Between Decorators and Designers
Education is the key element to differentiate between a decorator and designer. Anyone having vehemence for color shades, contrast, fabrics and designing can consider himself a decorator; like the one we often observe in local markets. In contrast, an authentic bachelor's degree is necessary for becoming an interior designer. Consequently, one should focus on his studies before transforming his hidden talent into career!
The next requirement for becoming an interior designer is very basic. The passion. You should have a unique taste of colors and textures. Your vision of perceiving the decoration arrangements and shade mixing must be different from others. That is the quality required for becoming a great designer. Still confused? To explore your passion, take a few minutes and question yourself that do I feel enthusiastic while decorating the house. If yes, you possess this god-gifted trait.
Completive Interior Designing Industry
Interior designing world is not only expanding but also improving rapidly. To stand strong in this competition, you should possess ideas that are out of the box. Customers are thirsty of having something new- something that is eye-catchy. For instance, the designer can offer one of a kind unique ceiling designs that will correspond to the room décor or offer a creative storage solution that will be out of ordinary, fit and look amazing in the overall room interior. Education can give you an edge over others as you get the chance to understand the trends of population growth, people desires, modern architecture, and designs that fascinate kids and elders.
On average, the pay of naive interior designer pay of naive interior designeris around $42,380 per annum. However, it depends on other factors as well such as education, work location, experience and company portfolio. Besides this, you can set your rate by producing something innovative that will get a special attention and differentiate you from your competition.
You Need to Be a Mind-reader person
You might have heard this prominent axiom, 'Experience speaks louder than words.' Therefore, make a habit to avail lessons from the experiences of well-established designers. People are usually very passionate as well as cautious about their homes. They will guide you about the whole renovation process, and if your design turns out to be a horrible style; they will simply put the whole burden on you. As a successful designer, you should be able to read the mind of a client, and as a result, guide him accordingly. Thus, satisfying the customer and designing the house according to your desire at the same time!
Self-speaking Portfolio
Remember that this is a public dealing business. You are nothing without clients. Therefore, to be successful, you should have an excellent portfolio- one that truly drags the clients to you. Your portfolio should display your best designs. If you are new, give hard to resist offers to attract clients.
Knowledge of Local laws
Having a bachelor's degree will enable one to have sound knowledge of building codes and local laws. These include rules and regulations related to plumbing, electrical wiring, and load-bearing capacity. In short, these will benefit you.
In the interior designing industry, the client is the boss since he is paying. No matter what your experience is, the client's choice is superior to yours. However, it is your skill that will help you successfully drive the client to the best suitable design.