For guys, finding a barber can be a real hassle. It's not something they typically think about. Let's be honest, a guy doesn't give huge thought about who will cut his hair. For all he knows and cares, the dollar hair cut place down the road is just as good as the barbershop downtown and a lot less expensive. However, finding a good one can be a better idea than you may think. Getting a haircut from an expert can do a lot to bolster your confidence through your style and looks. Follow these tips to finding a barber and you'll be looking good in no time.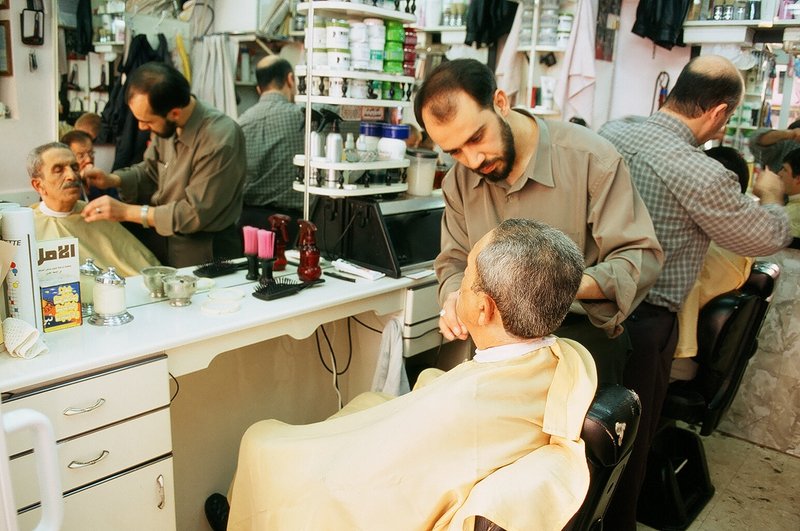 Location and Environment
Much like you would do with buying a home or finding a new gym, you'll want to pick out a barber who is located within convenient distance from you. Start by asking a friend of acquaintance where they get their hair cut. Most guys will open up and let you know, especially since you've just complimented them on their new do. The environment is key to your comfort and satisfaction. Naturally, some barbershops will cater to a different clientele than others.
Take a quick peek into the shop you're considering and you'll be able to know right away whether or not you'll be comfortable getting your haircut there. If you're still not sure with a quick peek into the shop, hang around a while and try to judge the mood of customers leaving. Do they seem happy with their new haircut, or do they seem to be dissatisfied?
The Barber Himself
When you make your choice, regardless of where you go, you'll want to start by learning some terminology. A good barber will ask you right away about how you like your hair done. He'll also ask what you're looking to do at this visit. A bad barber won't go as deep into those probing questions, so be sure to know when you are asked the right things. During the cut, you should be asked for a frequent feedback. He'll want to know if he's achieving the look you want.
While you're getting your cut, don't be afraid to ask him some personal question. How long has been at this salon and how busy is he? These can both be signs of client satisfaction. If he's jumped around 20 different shops in the past two months, there's probably a good reason why. Ask him if he stays busy. A good barber will have a solid clientele and be busy all the time. "No" is never a good answer for that question.
Still In Doubt?
Sometimes the best way to make a choice is to test the waters. Request a simple trim from the barber and see how he reacts. Is he happy to do it or does he seem annoyed by the task? Pay close attention to the amount of care he puts into your cut. Take mental notes about the things you like and don't like about the way he's doing his job. You'll need to decide if those things are deal breakers later. Finding a good barber can take time, but you'll be better off in the end.