If having a backyard where you can sit and relax has been one of your greatest dreams, then you should note that you can turn that dream into reality. All you need to is to work with a professional landscaper and you can sit back and watch as one of your dreams come true. The professional will ensure that the right plants are planted and various other landscaping items are added to your backyard.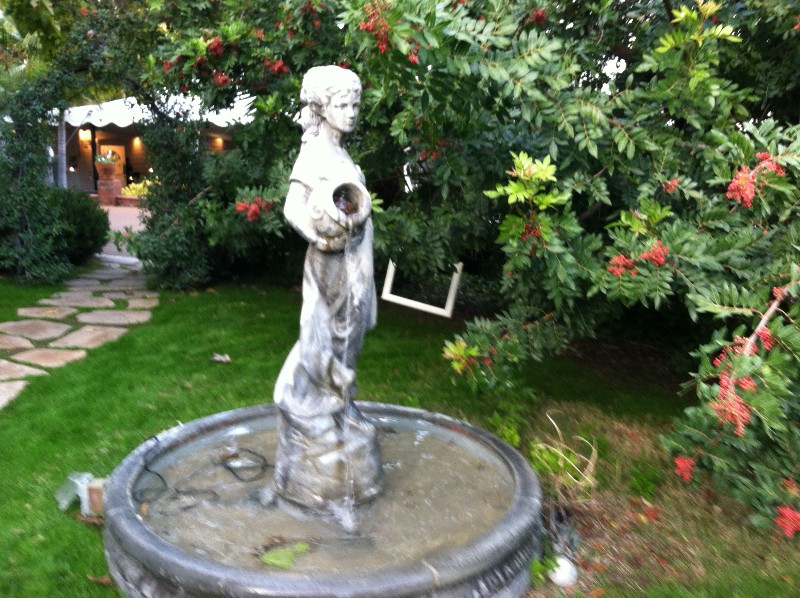 One of the greatest tips for adding a distinctive look to your garden is by adding a water feature. It does not matter how big or small your backyard is because there is a wide selection of water features for any kind of backyard. The sound of running or trickling water provides a soothing and relaxing atmosphere where you can sit and enjoy the outdoors. Some water features you should consider are as highlighted below:
You can easily build a natural looking waterfall by taking advantage of modern technology. The size of the waterfall will obviously depend on the size of your garden and the available space. You should note that you will need to have re-circulating pipes, filters and small water pump to set up the waterfall. Pebbles and stones of different colors and sizes can be used to give the waterfall a natural feel.
A backyard swimming pool can provide a great area where you can hold social gatherings or even spend some time with your loved ones. In the past, there were limited swimming pool design options which were basically kidney-shaped, square or rectangular. This is no longer the case because you can get any kind of design that you want. You can get customized options especially when you do not have much space in your backyard.
Fountains are considered as the most versatile water feature and can be used either on the outdoor or even in the house. It is important to make sure that the design of your fountain complements your house so that it does not end up being an eyesore. There is a wide selection of fountain designs with the cupid being the most popular choice. However, you should note that it is possible to get customized options. It can be installed in an existing pond and create a stunning effect especially if the pond has water plants and colorful fishes to add color.